Posting a little earlier than usual because I am off to Connecticut to enjoy the holidays! I've been working non-stop lately, so the idea of spending my time sleeping in, wrapping presents, and eating sounds great! I also can't wait to see my Dad who was in the ER earlier last week. He was having problems breathing because of a combination of asthma, allergies, and bronchitis, which was very scary. He's okay now, though--I just really want to see him and give him a hug!
John is going to be working at the restaurant, so I'll be heading home by myself, but I'm sure he will be one of the main topics of conversation, since most of my extended family is going to figure out we're getting married when they see me (and my **GLITTERY RING**).
Hoping to do some reading on the train...maybe also hear about a few deals to make my 2014 goal? Fingers crossed!
I hope everyone has a great holiday - I'm looking forward to returning to the city well-rested and pumped for 2015!!!!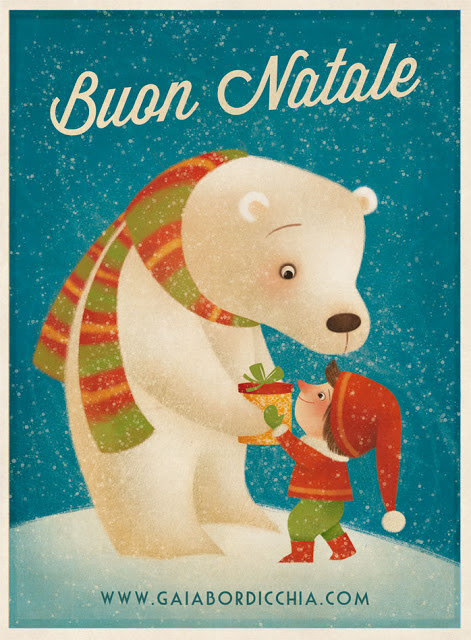 Art from one of our amazing Prospect illustrators! Click to check out more artwork.