Hi, everyone! This week, my blog is being taken over by one of my other interns, the wonderful Bea, with a special guest post...here she is!!
Anyone in the publishing industry probably started out as an intern, whether for a publishing house or for a literary agency. These internships teach you anything from the ins-and-outs of industry trends to the minutia of royalties contracts. Most importantly, they give you real-world experience in the industry by helping you create a network and see where you fit best in the world of publishing. 20th Century Fox / Via blog.bcm.com.au (Carrie is not a Miranda Priestly)
I began working with Carrie this past August and I have already learned so much! Being an intern for a literary agent means that you have to multitask, make judgement calls, and

love

reading. You

really

have to love reading, seriously. Since August, I have read around

50 manuscripts

, anything from partials, fulls, to returned R&Rs. That doesn't include the hundreds of queries we've received during the past several months.
Teen Nick / Via
https://micdotcom.tumblr.com

So, what do I do on a daily basis for Carrie?
I evaluate queries that come in the slush pile and send ones with promise to Carrie so she can request partial manuscripts

I read and evaluate requested materials (partials, fulls, and R&Rs)

After evaluating material, I write Carrie a reader report with a suggested verdict of reject, R&R, request more material, or, if I LOVE a full manuscript, I let Carrie know she should read herself

Throughout the week, Carrie might also want help with contracts, submission guides, client work, and anything else in between
Along with all of this, I am a full-time honors college student (Junior) and work as an editorial assistant for an academic journal.
Here's an average week at the agency:
Mondays
are usually pretty busy at the agency. We see a jump in queries on Mondays after a pretty quiet weekend, of course. And publishing wakes up from its weekend hibernation. Carrie's usually very busy on Mondays, so my job is help make it easier on her however I can. She might give me a big project like creating her full rights guide, which we send to production companies, publishers, and other entities interested in Carrie's clients' works. That may take me a week or longer to complete.
On
Tuesday
, I'm still working on the full rights guide, but the chaos and urgency from Monday have died down a little, so I might sneak my head into the query inbox to read some submissions. I'll read between 10 and 30 depending on how urgent everything else is, and I'll star the ones I think Carrie will like. Anything I'm not sure about or want a second opinion on, I'll tap in one of the other interns to take a look.
Wednesday
and halfway through the week, I want to have made significant progress on the full rights guide, so I'll spend time on that. But I also try to read at least one manuscript per week, so I'll start on the next MS in my pile. This week I read an amazing #ownvoices manuscript that takes place in India. I read the first 100 pages and like them, so I request the full.
Thursday
, I can't stop thinking about the MS I read yesterday, so I want to pick it back up and finish it (hopefully the author sent it right away). Most likely they didn't, so I take a peek in another manuscript. I love the concept and the main character, but it also has voice inconsistencies, so it's not ready for Carrie. I have a couple of ideas for improvement that I think could really make this one worth her time, though, so I write up a reader report and recommend an R&R. I might also have a Skype call with Carrie and the other interns about contracts or royalties.
Friday
, I really need to get that project done for Carrie, so I spend most of my time on that today. When it's done, I poke my head in on queries and flag a few more. I send Carrie the finished full rights guide and she gets back to me with edits.
Saturday/Sunday
, if I have time, I might check submissions again or see if that #ownvoices manuscript came in.
If all of this sounds super fun, then this might be the industry for you!!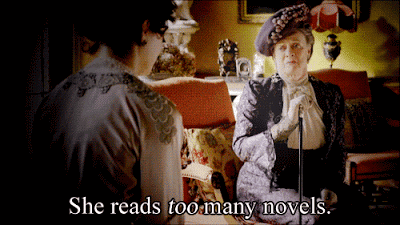 P.S.
If you really want to know what the publishing industry is like....
Via
https://imgur.com/gallery/e9MQoaO